GWR 52 Class
Rebuilt from RR A and A1 Classes

RR 19 - GWR 59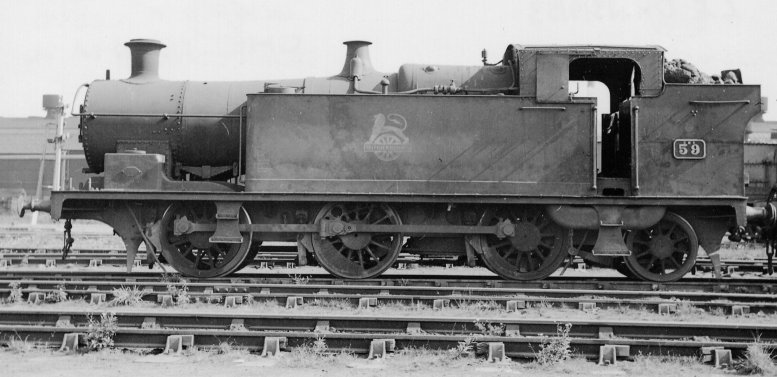 (RTR Details)
Many of the RR A and A1 locos were rebuilt by the GWR between 1929 and 1936 with a standard No 10 boiler. Only one No 70 received a high roof cab (not covered by this kit yet).

Some locomotives received GWR patern bunkers 54, 57 and 68, whilst some as late as 1950 had the front springs changed to underhung 58, 65 and 70.

Locomitives like 59 had front Sandboxes above the footplate and other had a more traditional GWR style rear steps.

Please refer to the data sheet in the support section for information as to which locomotives were rebuilt.

This is a multimedia kit with beam compensation etched in Nickel Silver with printed or cast brass parts and "Marine End" coupling rods. As per normal wheels, motor/gearbox, paint and transfers required to finish.